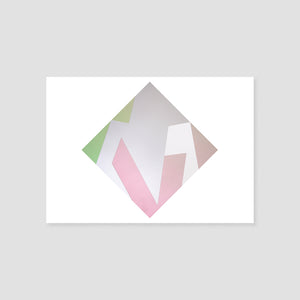 While closed during COVID-19, we emailed weekly Love Letters to inspire hope and resilience. Buoyed by the embrace of these, we launched the Love Letters Project to empower everyone to send their own.
Our mission is to illuminate Jewish life, so we invited artists – student, emerging, mid-career and retired – to share an artwork responding to the idea of illumination. A selection of works submitted were then used to create this postcard series, with half of each purchase returned to individual artists.
Our hope is that real life Love Letters will start popping up in letter boxes, bringing smiles to many dials while profiling and providing support to the arts community. The works collected will also serve as a capsule of this time to be housed in our collection.
The A6 postcard, titled Torque 5, is by Samara Adamson-Pinczewski and comes with matching envelope.