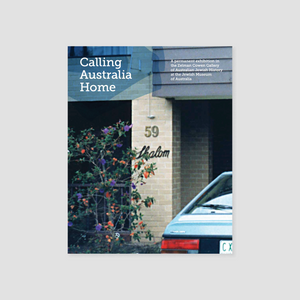 By Dr Deborah Rechter.
The Jewish Museum of Australia's flagship exhibition Calling Australia Home tells the story of Jewish life in Australia since the arrival of the first Jewish convicts about the First Fleet in 1788.
It looks at the unique situation of Jews in this country through three lenses – migration and diversity, context and conditions, and community life; considers the successive waves of Jewish migration; and explores the impact of these demographic changes.
Many of the stories featured illustrate the intersection of Jewish culture and the Australia context and how these combined to shape our community today.
This catalogue serves as a memento of the exhibition, as well as a valuable resource for those seeking to understand the history of our community.